Just random musings of a motorcycle rider.

These opinions are not that of the writer, or anyone for that matter, and no one can be held responsible for them.

Enjoy!
Maintenance Meet-Up
---
I just wanted to write a little about my Maintenance Meet-Ups.
I did a review once, but got timed out of the forum and lost it! Bummer!
So, it all started as a thought to get people together to work on their bikes, that don't have the place to do it, i.e. apartment dwellers, like me.
Then, I figured, why not have those who don't know how, but want to learn, come too? So I did. It was good!
After two events, third one in planning stages now, nothing but positive feedback from those who attend.
Guees there was really a need/want for this. I enjoy getting everyone together, meeting one another, swapping stories, checking out bikes, whatever.
I am planning on hosting on of these every month, so I hope through the Summer months evryone still comes out for it.
So far we have covered everything from lubing cables, oil change, chain maintenance, brake inspections, suspension set ups, tires, and so on.
Next meet will have bike detailing and Dyno Tune as the main themes.
Always will have the basic maintenace stuff going on too.
I will try to get a real review up after the April meet.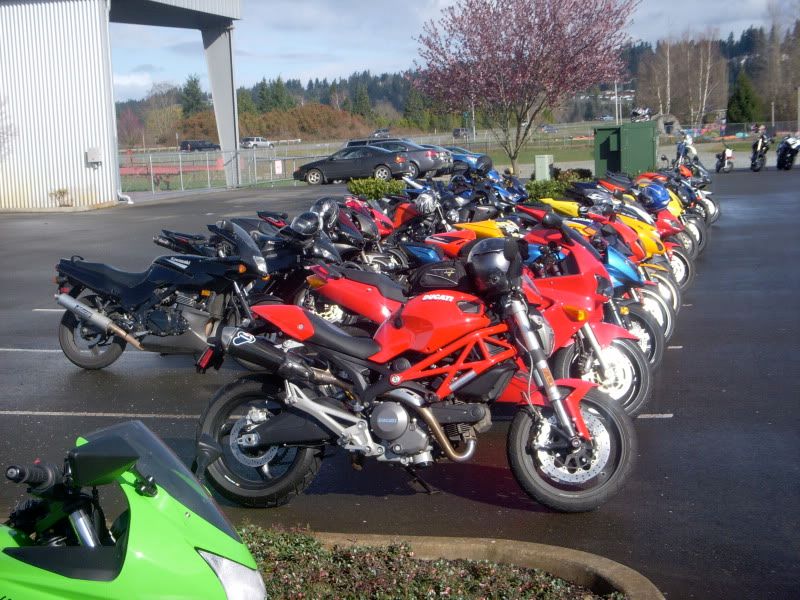 Comments