Rode in the SUNSHINE today! Supported 'Bikers with Box's'. A CMA event to help less fortunate kids. Caught a 'little' wind on the way home. But stayed on O.I.E. and it was not bad at all!
Special 'THANK YOU' to CMA riders who supported us! To 'Desert Valley Power Sports', Prosser, for Hosting us. For the Great 'door prizes' and support!
'Thank you goes to 'Full Throttle', Kennewick for their support and 'door prizes' as well! CMA served lunch when we got to Prosser!
NOTE: EVERY Rider and Passenger won a door prize! Now how often does that happen?! Awsome time!
Great cause, Great ride!
See Ya at "TOY'S for TOT'S" next weekend!
We took off in a hurry...
I started to reel'em in!
The corners where FUN!
Thanks 'Desert Valley' for Hosting!
Mom and sis...
Dad and Son...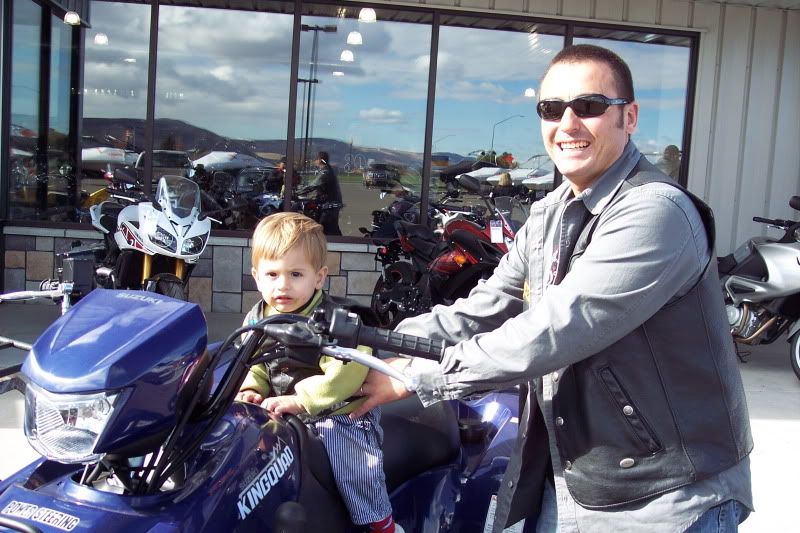 See Ya at "TOY'S for TOT'S" next weekend!