This is my first build post, and I am by no means an expert builder nor a CBR expert.
I picked this bike up for $500. It's a former race bike that the seller had acquired to part out on ebay. Apparently he was taking to long for his wife, and was told to free up the garage space.
It appears to have been halfway through a bad fairing conversion, not sure what to but it appears to F4i (if you recognize it please let me know). It starts but barely, looks/sounds like dirty carbs. Here are a few pics I snapped when it showed up.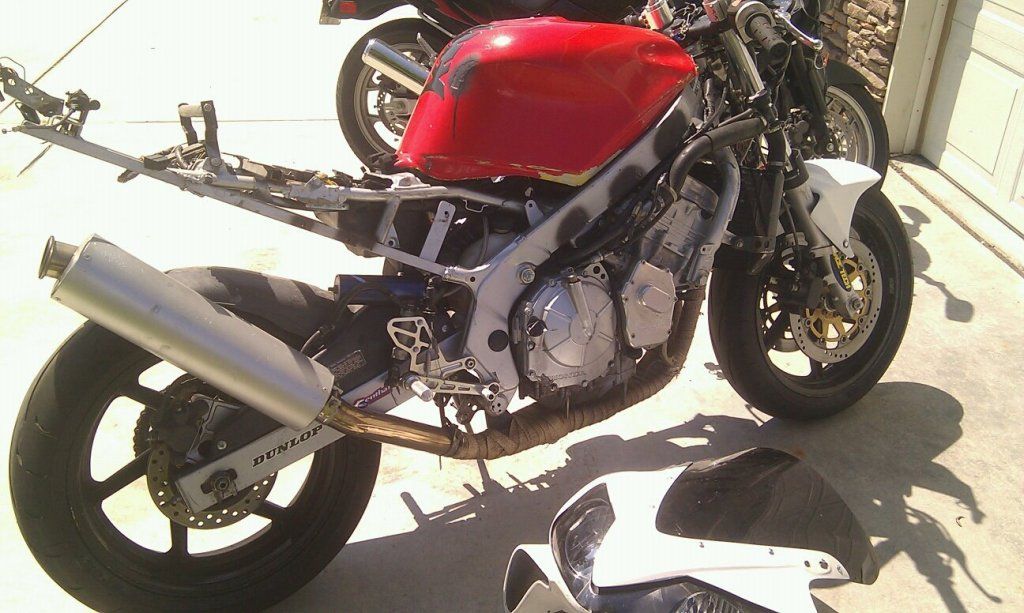 With the tail and nose "mocked"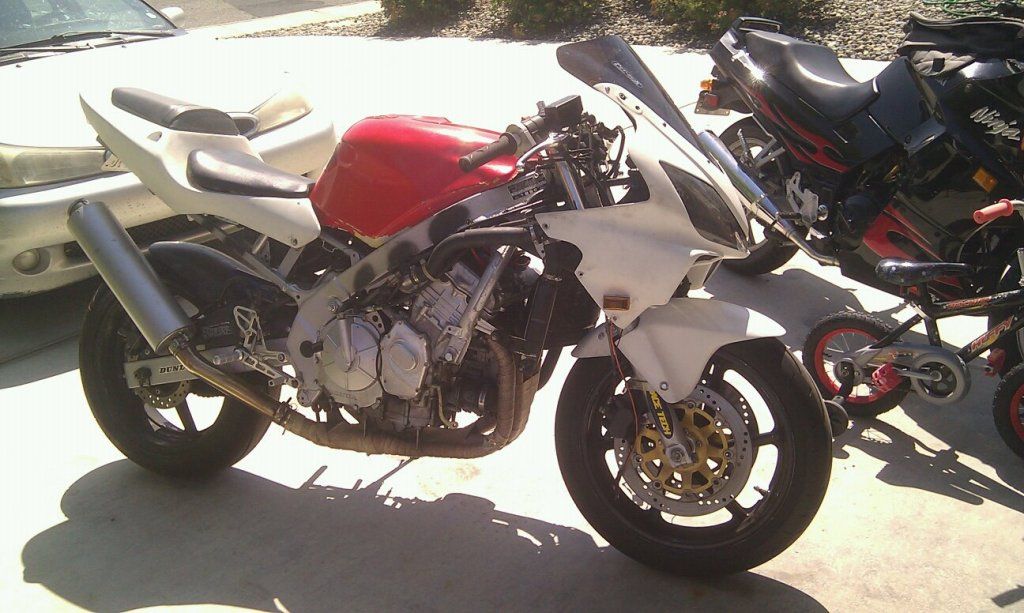 Gonna sell the nose and side fairings (they are fiberglass), get it running smoothly, sort out the hack wiring job, and try to build a decent streetfighter for less than $1500 (bike included).
Should be fun, I hope.