Hey Everyone,
Not sure if you know the story, but Billy Ray Shirley, was a 17 yr old Tacoma kid that got killed at a MC party. He was shot in the back almost a year ago.
Here's a news report, there's probably a more recent one out there, but this gives the gist of it:
http://www.thenewstribune.com/2012/0...otorcycle.html
Again - this is the media putting ideas in public minds that motorcycle riders are bad people. Sandra "She Devil" from Full Tilt has been in contact with Billy Ray's mom and wants to show that not bikers are the same, and neither are the clubs. This Poker Run to will donate to the Billy Ray Shirley III, Foundation:
www.billyray.org
Billy Ray was a good kid, according to everyone that knew him. I personally know the bus driver that Billy Ray rode to school on - she had good things to say about him. He was very charitable, doing volunteer work, teaching others about giving back to his community - his dream was to build a community center.
Here is the info for Poker Run: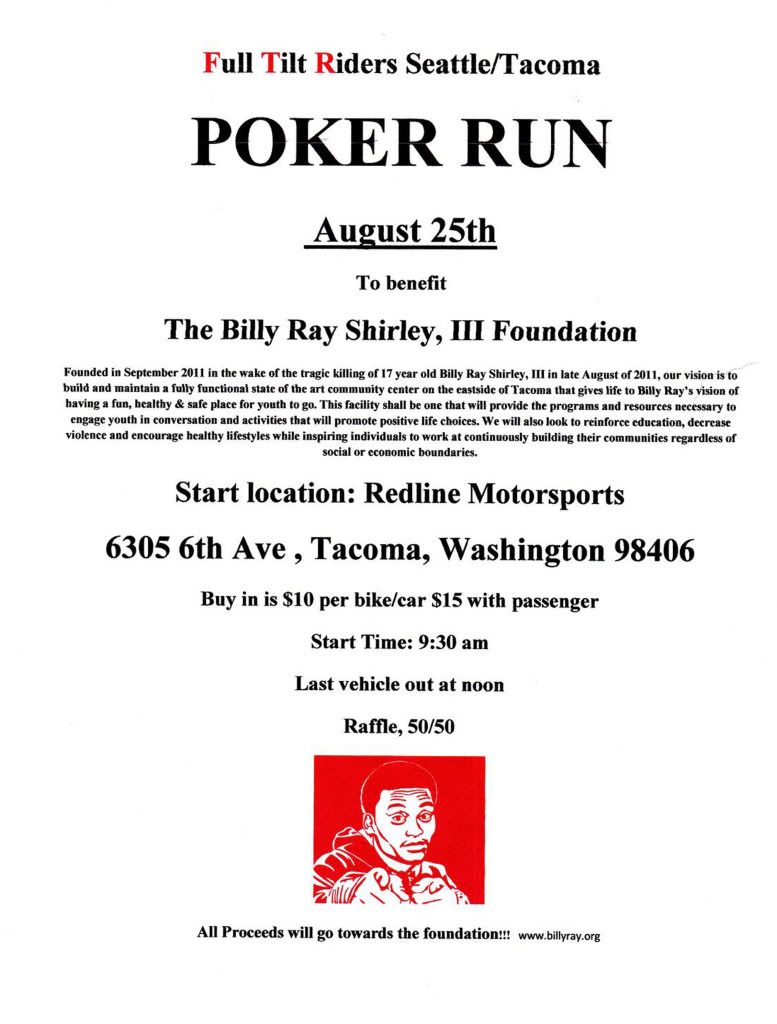 Hope to see some of you there!
- Peggy